UNIVERSITY
The summer school will be held at the Batumi Shota Rustaveli State University campus
More info
ACADEMIC PROGRAMME
The programme includes lectures, seminars, group discussions, guest speakers, visits, social events
More info
PARTICIPANTS
Undergraduate, graduate students are invited to participate in the Summer School on constitutional democray
More info
REASONS TO CHOOSE THE SUMMER SCHOOL
Benefits of Summer School: Make the Summer of 2020 Unforgettable!
INTERNATIONAL FACULTY
Summer School courses are taught by professors who are experts in their respective fields. Our faculty members are actively engaged in academic research and publish regularly in the leading and international academic journals.
ACADEMIC PROGRAMME
With courses taught in English, the Summer School offers students a unique opportunity to learn an international perspectives on constitutional studies and better understand the contemporary democracy in the world.
INSTITUTIONAL VISITS
The Summer School organises institutional visits in constitutional court, governmental or non-governmental organizations to share local and international experience, meet leading experts and officials in field.
SOCIAL EVENTS
The Summer School proposes a wide variety of cultural visits and other activities to give students the opportunity to discover the city of Batumi, as well as Georgian history and culture, to get to know each other outside of the classroom.
BATUMI SUMMER SCHOOL 2019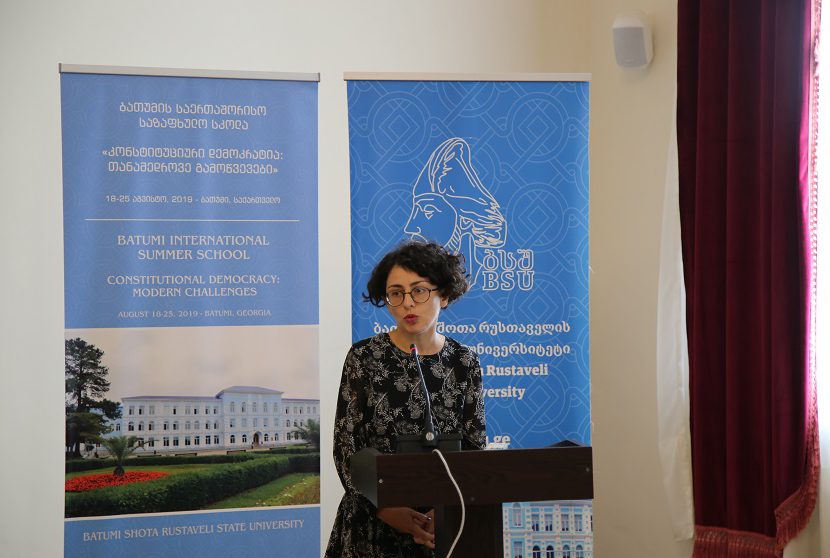 Oppening School 2019
The Summer School is funded by the 2019 seasonal sub-program of the Ministry of Education, Culture and Sport of Adjara Autonomous Republic .
More info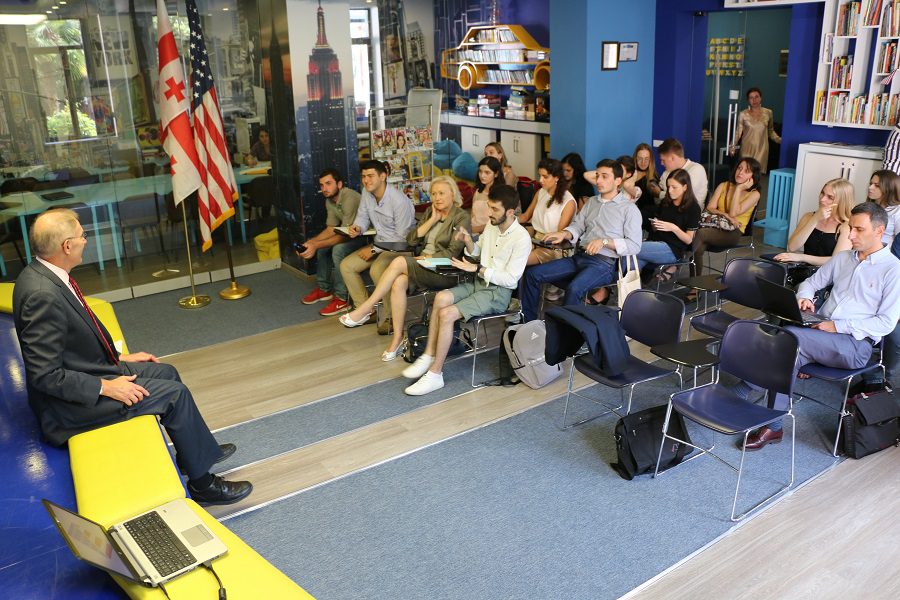 Public Lecture
David Schultz, a professor at Hemline University, delivered a public lecture: "Understanding the 2020 US Elections" within the frames of the Summer School
More info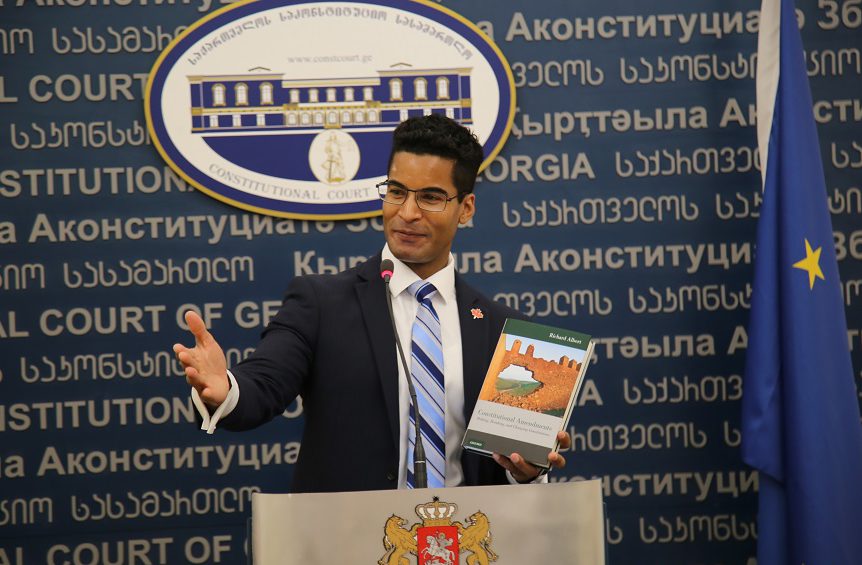 Book Presentation
Prof. Richard Albert presented the book "Constitutional Amendments: Making, Breaking, and Changing Constitutions" at the Constitutional Court of Georgia.
More info
HAVE AN UNFORGETTABLE SUMMER IN BATUMI
UNIVERSITY
Batumi Shota Rustaveli State University campus is located in the heart of Batumi, within walking distance from black see beach and Batumi boulvard!
More info
CONSTITUTIONAL COURT
The Constitutional Court of Georgia is based in Batumi and participants of the summer school have an opportunity to visit the courts during summer school.
More info
SUPREME COUNCIL
The Supreme Council of Autonomous Republic of Ajara is a representative body of the Ajara. The summer school programme includes a visit to the Supreme Council.
More info